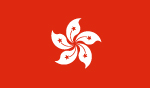 ENDURING POWERS OF ATTORNEY
Hong Kong Residents
If you reside in Hong Kong, you can gain significant benefits from having an Enduring Power of Attorney (EPA) document. An appointed attorney can make decisions on your behalf regarding financial and property affairs when you are no longer able to do so yourself. Additionally, the attorney can handle legal matters and represent you in any court proceedings.
The EPA does not cover medical and health care decisions; instead, this requires a separate document called a "Living Will."